- NEXT SHOWS -

SATURDAY, AUGUST 26TH
AT TRUE STORY

and
SATURDAY, SEPTEMBER 9TH AT BIRMINGHAM ARTWALK (daytime)

see next page for deets...
New album "The Worst That Can Happen" is coming soon!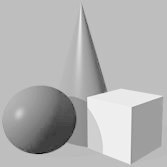 DO YOU HAVE YOURS? NOT MANY LEFT..
- HAND-NUMBERED PRESSING OF 300 ON

RED

VINYL -
LOOK FOR IT LOCALLY AT BIRMINGHAM ODDITIES,
SEASICK & RENNAISANCE RECORDS,
AND ALSO AT THE SHOWS.
WE CAN DO MAILORDER, BUT EMAIL US FIRST.

ALSO ONLINE VIA CDBABY AND THE LIKE: https://store.cdbaby.com/cd/skeptic1

THERE IS A SKEPTIC? DISCOGS PAGE,

BUT IT'S A WORK IN PROGRESS.

CHECK HERE:

https://www.discogs.com/artist/3305001-Skeptic

COOL INTERVIEW AND REVIEWS
W/ PETER THORSSON OF SKRUTT MAGAZINE IN SWEDEN.
CHECK HERE
(THE ENGLISH VERSION IS IN THE BOTTOM HALF)

http://www.skruttmagazine.se/